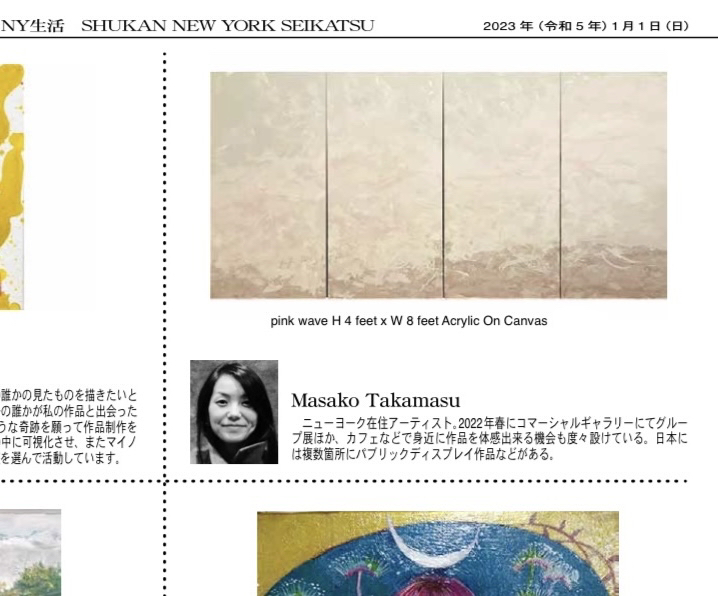 Pink Wave is introduced by NY weekly Seikatsu magazine which is one of the finest free newspaper for Japanese community in NYC. 
This paper is a published in New York City and can be archived by the National Diet Library (1-chome, Nagatacho, Chiyoda-ku, Tokyo) and also be viewed at the University of Tokyo libraries (Hongo and Komaba) in Japan.
more details about art works, click link below.
Online Gallery