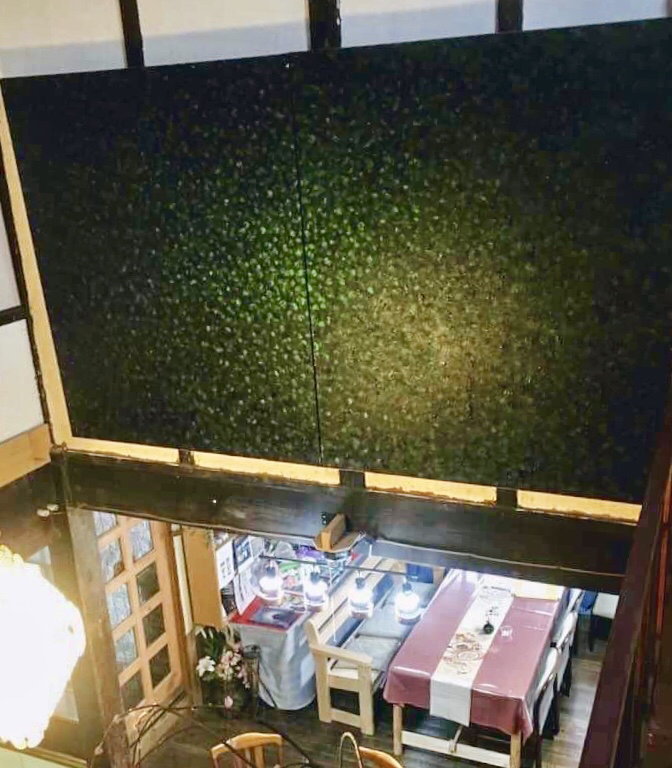 One of the important historic tangible cultural property, Nagayama Residence is hidden in Hirado. 
Nagayama Residence is share its own space as a Cafe where we call it Akashiya. There is an atrium on the stair way where the painting are displayed. You can enjoy looking at it by being in the cafe or from the historic room upstairs.
Address: 98-1 Tasuke-cho, Hirado City, Nagasaki Prefecture.
Business Hours: 11am- 5:30pm